Pandemic exposes growing need to improve broadband connectivity for remote learning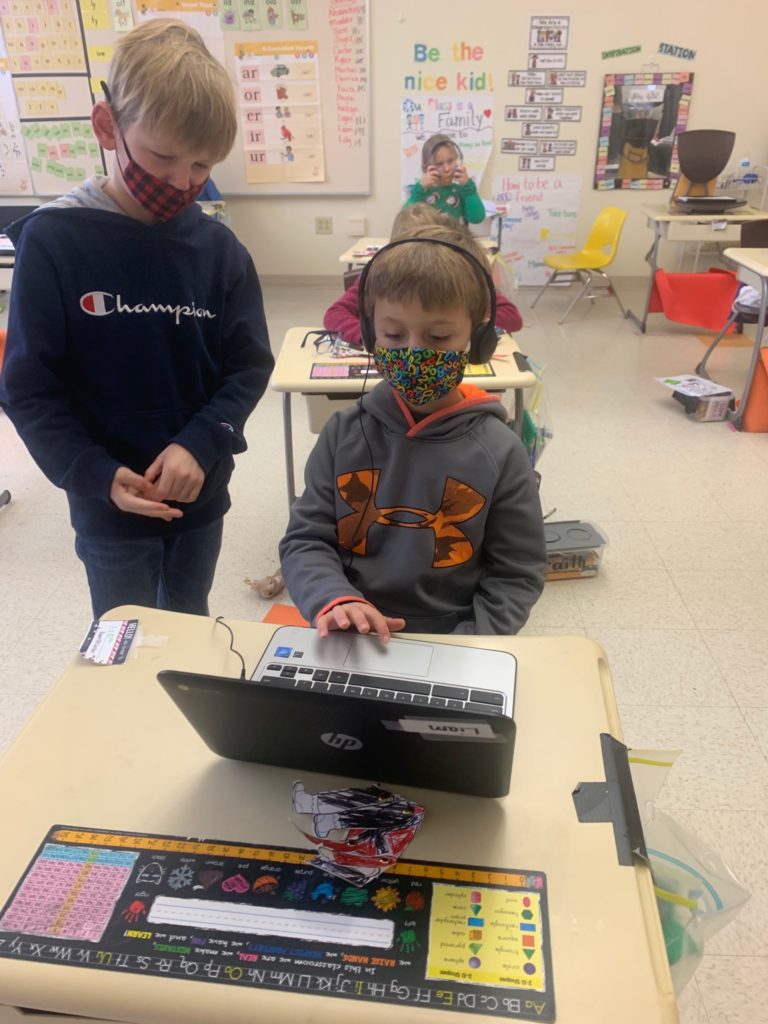 ORONO, MAINE (Dec. 30, 2020) – Networkmaine, a unit of the University of Maine System responsible for the design and operation of Maine's research and education network (MaineREN) that delivers high-speed Internet and technology services to support education, research, public service, government and economic development throughout the state, announced today a partnership with the Maine Department of Education to upgrade network connections at preK-12 schools through the Maine School and Library Network (MSLN) project.
Internet connections at an estimated 301 preK-12 schools have or will receive upgrades as part of the project. Follow this link for a coverage map of schools receiving upgrades.
"COVID's effects on our education systems in Maine and throughout the country are well-documented,"said Jeff Letourneau, executive director of Networkmaine. "Many schools in our state have been connected at 100 Mbps or lower as their previous use of the Internet didn't demand any more than that amount."
In Maine schools remote and hybrid learning models are driving the need for additional bandwidth especially at the elementary level. In order to implement safety requirements that have proven to reduce the risk of transmission of COVID-19, many-school districts are using some form of hybrid learning where half of the student body is in the classroom and the other half participate remotely.
"The heavy usage of video conferencing has dramatically increased bandwidth consumption at schools, necessitating the upgrades to gigabit speeds," explained Letourneau.
"Since early on in this pandemic student connectivity has been a top priority," said Beth Lambert, Director of Innovative Teaching and Learning at the Maine Department of Education. "Maine's teachers and administrators have been working tirelessly to adapt and, in many cases, learn new skills in order to teach their students during this disruption. I am proud that we are able to provide this upgrade and remove the barrier of limited bandwidth and allow educators to reach their students without interruption."
Through MaineREN, Networkmaine provides Internet access, email, web hosting, and other technology services to almost 1,000 preK-12 schools and libraries across the State of Maine. The MSLN Gigabit Upgrade project started in November, and to date there are 112 upgrades complete – all upgrades to schools are scheduled for completion by April 2021.
"NetworkMaine does a fantastic job supporting Internet access for Maine's schools," added Vince Vanier, Technology Coordinator for the Madawaska School Department. "We would be in a world of hurt without it."
Networkmaine was able to leverage E-Rate funding to bring bandwidth relief to Maine's preK-12 schools this year. The FCC made additional E-Rate funding available in September in response to the COVID-19 pandemic.
###
About NetworkMaine
Networkmaine is a unit of the University of Maine System providing Maine's Research & Education (R&E) community with access to high-bandwidth, low-latency connectivity and complimentary services that enhance their ability to successfully deliver on their missions. Created in 2009 by a memorandum of understanding, Networkmaine operates through a coordinating council which is comprised of the University of Maine System, the Maine State Department of Education, the Maine State Library, and the Maine State Government Office of Information Technology. The Networkmaine Council provides the public entities served with greater involvement in shaping the future of Maine's research and education network, MaineREN.